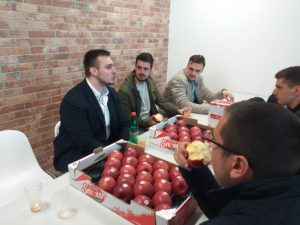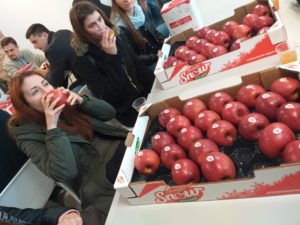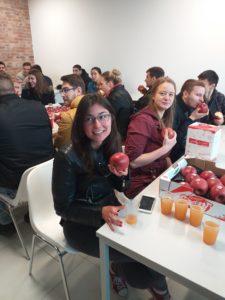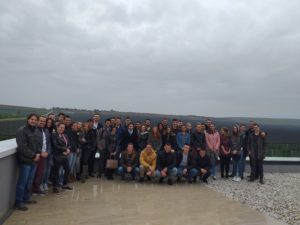 First Year Master program students of Mechanical faculty, module for thermotechnics have visited company "Agrounija" in Krčedin, on Thursday 9th May 2019 as part of their plan and program of activities on subject Cooling installations.
After the warm welcome and introduction given by the host Mr Nikola Nenadović, students made a tour of whole object and ammonia refrigeration plant including command and compressor hall/room( machinery room), technical floors where all the equipment needed for maintenance of the control atmosphere with the best technology – DCA is situated, machinery room with equipment for secondary cooling circle( circuit) as well as the production line for apple fabrication followed by explanations of experts/certified technical people.
The installation  which students met this time is the very top of the technology in refrigeration technology, made according to the highest standards.
This expert visit of students of Mechanical Faculty was made frist time based on the successful cooperation of Cabinet for cooling technique and company "Eko Elektrofrigo ".